Posted by annedelauzun in : Not for Profit, Third Sector, Voluntary work , add a comment
This terminology is used all the time in relation to the not-for-profit or 'third' sector, but the overlap between them can be confusing. Whether you're interested in working in this field or considering starting your own business, it's important to understand the differences.
So: Some charities can be social enterprises and vice versa BUT a community interest company cannot also be a charity.
Posted by Andrew Falconer in : Uncategorized , add a comment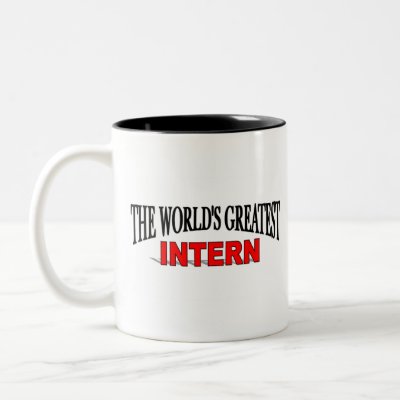 If you have had a Reading Week your parents may have had the opportunity to drop the word "internship" into a conversation. There can be a lot of pressure to get an internship but there is little doubt it can be a great experience.
So what's the secret to finding a good job after university? Work experience – and lots of it. From an employer's perspective, work experience develops those all-important team-working and communication skills and turns naïve students into well-rounded prospective employees.
Internships
Around the beginning of your second year you'll start to hear other students talking about finding internships for the following summer. If you haven't already started thinking about your future career, this conversation might make you feel that you're missing out and that this is a bandwagon on to which you should certainly be jumping.
Internships are work placement schemes offered by large organisations and companies primarily to penultimate year students. Typically they run during the summer vacation for between four and twelve weeks. Most commonly found in sectors such as IT and finance, they are usually well-structured and provide a diverse range of experiences.
In summer 2009 I attended a summer internship in Risk Management with Macquarie Bank. As getting internships in the financial sector is highly competitive I started applying in August last year. I discussed my applications with careers advisers and used the careers library to research specific companies. I also attended an assessment centre workshop which made me feel more confident about attending the real thing! The recruitment process is long but the careers service was able to help me from start to finish which I feel improved my chances of success significantly"

Carola Wiksten, Psychology undergraduate




Impress the boss
Companies use internships as a way of recruiting graduates for permanent positions when they leave university. In other words, if you succeed in impressing the boss during the summer, there's a good chance you'll be encouraged to apply for a full-time position the following year, and your application will probably be fast-tracked. At the same time, you'll get a feel for what the job really involves which will help you decide whether or not this is a field you'd like to work in permanently.
Watch those deadlines
Internships are advertised to students from October to February of your penultimate year. If you're interested in careers in finance, consulting or IT, it's important to meet application deadlines, so drop into the careers service early in the autumn term and pick up free copies of our employer directories.
Beat the competition
A word of warning: internships are extremely competitive, and the application process can be long and gruelling, involving application forms and several rounds of interviews. If you decide to pursue this path, start early, attend application-writing workshops in the careers service and get a careers adviser to check your application before you send it off: it can make all the difference!
A world of work experience
So far, so good. But what if you don't really know what you want to do, you're not successful in your internship application – or you just don't fancy working for a big faceless organisation? Internships get a great deal of publicity on campus largely because employers are very good at advertising them, but there are lots of other ways to find work experience.
Temporary talent
Registering with a recruitment agency to find temporary summer assignments (or "temping") can be an invaluable way of building skills and finding out what kind of work you prefer. Assignments tend to be flexible in terms of timing and location, so you could be working for an accountancy firm one day and an advertising agency the next.
The opportunities to experiment with different types of work and expand your network are endless, and you'll also have the advantage of being able to take off travelling whenever you want.
Finding opportunities
Formal internship schemes are advertised on employer websites. Your careers service should have graduate careers directories to take away (e.g. Times 100) and most of the companies in them will provide work experience and internship schemes. JobOnline is also a great source for a wide variety of internship and placement opportunities. If you have a particular career path in mind, it might be worth speaking to your careers service about more specialist sources – have a look on careerstagged.co.uk first.
A word of warning
The law requires, with few exceptions, employers to pay at least the minimum wage. Non-profit organisations and any work experience undertaken as a requirement of your course (i.e. sanctioned by an academic body) are exempt. In reality it is generally only the big internship schemes that provide pay. Certain sectors are notorious for no paying the minimum wage (or in some cases not even covering expenses) – marketing, advertising, PR, policy, the arts, political. I have seen some increase in the numbers of vacancies paying the minimum wage but the majority don't. It is not unusual to see multinational marketing corporations still not paying the legal minimum wage. The Careers Group requires all employers advertising vacancies with us, both on campus and online, to comply with the national minimum wage legisation.
Posted by Kirsti Burton in : Media, The Careers Group Blogs , add a comment
Originally posted at QM Jobs Blog
Are you a student journalist, reporter, photographer, editor, broadcaster or blogger?  Would you like some work experience at a major newspaper or a music magazine?  Then read on.
The Guardian Student Media Awards 2012 asks students to submit their entries to one or more of the categories below
Publication of the Year
Website of the Year (1 June deadline)
Reporter of the Year
Feature Writer of the Year
Columnist of the Year
Critic of the Year in association with NME
Photographer of the Year
Digital Journalist of the Year
Broadcast Journalist of the Year.
There is an opportunity for every contributor to your publication or  station to win – so make sure you enter as many categories as possible.
However limited your resources, the experienced judging panel will recognise the kind of imagination and energy that will drive a successful career in media. Judges include media representatives from the Guardian, Channel 4 News and NME.
There are two deadlines to enter the competition:
Website of the Year - Friday 1 June 2012
All other categories - Friday 29 June 2012.
Winners will be awarded experience at the Guardian and NME.  The shortlist will be announced in the supplement MediaGuardian in September. The winners will be revealed at the awards ceremony in November.
For more information please see the website.
As well as networking, working on projects is a key thing to do to get into media careers.  If you do have such experience come to go to your careers service for advice about how to market it and if not visit us to gather ideas about getting relevant experience.  For more information about working in media see the Prospects website.
Posted by Kirsti Burton in : Marketing, The Careers Group Blogs , add a comment
Originally posted at QM Jobs Blog
Are you interested in working in marketing? Marketing has moved far beyond billboards, magazine ads and radio and television commercials. Like everything else the marketing industry is getting increasingly digital and data-driven.  Marketing is all about finding the target audience and increasingly, like you reading this now,  marketing has moved online. Advertisements can be found cleverly woven into blogs, social media sites, emails and text messages.
What does this mean for your future jobs?
As marketing becomes more and more focused on digital content, the marketing industry is looking to recruit people who have experience and a clear understanding of the potential of digital marketing. Being able to understand and target your particular demographic via Facebook, blogs, and Google searches is now a crucial skill for many marketing roles. Search Engine Optimisation (SEO) is a fancy name for where your website ranks in Google searches. Companies of all sizes are spending a lot of money to ensure their website ranks high and grabs visitors.
Digital marketing also gives marketers endless data to analyse and use in order to target their key audiences. Google Analytics for example,  can tell a business who looks at their website, what they looked at, for how long and when (among many other details). Marketers use these details to target their campaigns like never before.
How do I get digital marketing experience?
The plus side of digital marketing is it's not just for the big brand names. Companies of all sizes are using Google Adwords or Facebook ad campaigns to get their businesses recognised. Google Analytics is free for any website. Any organisation or person can create a Facebook, Twitter or blog. Employers will be impressed if you've done any online marketing for clubs, societies or events. If you are working part-time at a shop or restaurant you can always ask them if you can help with their social media or website.
Posted by Andrew Falconer in : Uncategorized , add a comment
There are many reasons for applying for a job. It may be the role you will be performing, the high profile clients, the salary or the work culture. The idea of work cultures may be unfamiliar to you and may also see bizarre as a reason to apply or not.
I recently had a conversation with employees of two companies. One is a pharmaceutical company, the other IT. They each employ around 1000 people in these offices but their working approach couldn't be more different. IT companies are often seen as being ultra-modern and even quite relaxed. This is not the case with this firm. The company is hierarchical with strict dress codes to the point where  not wearing a tie can be a disciplinary matter.
The pharmaceutical company, on the other hand, is much more relaxed. The culture associated with many international firms is typically one that demands long hours with the first one leaving seen as not taking the job seriously. In this company employees need dispensation for arriving early or staying late – the argument being that if they cannot do their job in regular hours then either they are under-performing or their manager needs to look at their work-load.
Another anecdote from a careers adviser colleague tells about how he had invited an Investment Banker to speak to some students. The talk finished at 8.00pm and students were dismayed to hear that he had to go back to work at that time. His work hours were long. I also heard from a friend who works at middle management level in IT for large banks and the global giant he was recently head-hunted for turns out to have a high level of micro-management. Tasks he would have just completed on his own initiative in previous companies he now needs agreement from three supervisors for.
A final example. I visited the offices of a large corporation in the financial sector. The offices were described as being like a nightclub – with soft coloured strip lighting and TVs everywhere. I hated it but clearly many of the students I was with felt the opposite – they felt energised.
These all demonstrate different approaches to the work environment and culture. When thinking about careers it is useful to look at working culture as a means of differentiating competitors and deciding who to apply to.
But how do you find that out? It's hard and often you can't tell until you start working for them. One of the most effective ways is of course to ask those who work there. Think about the questions you need to ask. Consider issues of autonomy (your ability to take your initiative), staff development, acceptable working hours etc. Ask in your careers service to see if you can speak to any alumni working in specific firms. Alternatively try to speak to company representatives when they visit the campus – but beware that they often have their marketing "this-is-the-best-company-to-work-for" hat on.
The Careers Group's graduate fair partner, Target Jobs, have recently launched a series of "Employer Insights" which might also give some hints on these issues.
Posted by TCG Info in : Interviews, Skills and Competencies, employability and skills , add a comment
Our sister blog International Futures recently blogged on them but it seems that interview season continues. In our careers services we are seeing students going through different stages of the selection process including interviews. Some of the more bizarre situations include one candidate being interviewed, through video conference, by a high level executive from his hotel room in Singapore. He was wearing pyjamas and yawned throughout the interview. Makes you feel special doesn't it? Another candidate tells of a group interview where they had to argue why the person to their left shouldn't get the job.
As careers advisers we work with an extensive range of recruiters but cannot possibly know the thinking behind every question. In that example, the student concentrated on why they should be recruited rather than focus on the person on their left. How do you evaluate somebody you have never met before? The student's response was reasonable but didn't appear to answer the question. If you have views on how that should be answered, use the comments to share them!
Whilst you can prepare yourself and your knowledge in readiness for an interview, you cannot prepare so well for a poor interviewer. Once I was recruiting for a new position and had a severe coughing fit through a couple of the interviews. It was awful and terribly embarrassing – and candidates would have been right to question whether they wanted to work with me! Interviewers are (usually) human and want to do the right thing. That doesn't stop some, like the boss who interviewed in the nude, seeming to enjoy the power of the situation. Likewise there are interviewers who are not up to date on the legal framework in recruiting – a friend of mine was recently asked if she planned to have children and if so, when – questions that are no longer acceptable.
So how do you prepare for the unexpected?
Instinct should be your friend. The situation of the nude boss should send clear warning signals about the work environment and their character – there is little point in pursuing the interview. My friend also decided that if a recruiter was so ill-educated in employment law it didn't bode well for the company, and withdrew her application. If it doesn't feel right, no matter how "hungry" you are for a job, it may not be the best move for you.
Professionalism should also play a part. So whilst the professionalism of the pyjama wearing executive can be questioned, that of the candidate should remain strong. To some degree it is pretending that this is all perfectly normal behaviour and getting on with delivering your best performance.
And if you think you've had a tough interview, imagine being Guy Goma who got a slightly different interview from what he was expecting:
This post was originally published on
International Futures
Posted by Helen Curry in : Medicine and Healthcare , 3comments
****Be aware this content is over two years old****
Getting the right healthcare work experience is key to a successful application to medical school, but it is not always the easiest thing to find. Fortunately there are plenty of information sources that can help you out – and you won't need family contacts to get it.
First of all, how do you know if an opportunity will count? Bear in mind that you need to demonstrate:
Commitment to a medical career and realistic expectations – particularly shown through longer-term medical or caring experience
Familiarity with the NHS from the inside
Decision-making skills
Coping well with stressful situations
Empathy and communication skills
One placement or work experience opportunity does not have to cover all of these, in fact medical schools will expect you to have at least two or three, and you can include some non-healthcare experience too e.g. coping with difficult customers in a part-time bar job. On the healthcare front, mix it up – you can get valid experience from working in a range of settings, not just hospitals and GP surgeries, but also hospices, care homes, children's playschemes, volunteering for counselling helplines and more… Direct caring interactions are particularly important (not just filing papers in a back-office). Here are some ideas and links to get you started:
Please note, The Careers Group, University of London is unable to guarantee the details of every opportunity listed here, so check the details of all opportunities before applying. This list is not comprehensive. Inclusion does constitute a recommendation. No responsibility will be taken by The Careers Group, University of London, for loss or damage, direct or consequential, resulting from the use of services or information provided by maintainers of these links.

Opportunities
NHS
Use the NHS services search to find your local hospitals and search their websites or the websites of their NHS Trust to find more opportunities.
NHS jobs – search for roles like 'health care assistant', 'porter', 'support worker', 'radiology/radiography assistant' or 'phlebotomist' and you might find some (low) paid roles available to those without qualifications (though some experience is preferred).
Paid caring work
This JobOnline Health Care search lists a number of opportunities particularly for roles like personal/home care assistant which could demonstrate caring, communication and empathy with commitment. Experience may not be required.
Home care – UKHCA – you can use this site to find home care agencies in your area and see if any can offer you work. You won't necessarily need qualifications, but some previous caring experience, evidence of immunisations, references and a CRB check may be required.
Volunteering
Remember to check in with your university volunteering centre/service too – they can be a great way to find local volunteering and you may be surprised at the health-related opportunities they have available or can find for you.
Counselling helplines
Nightline – help man the phones providing support for students in London. As it is set up for students, you may find it easier to fit around studies and less demanding on your time than other helplines.
SANEline – provide callers with emotional support and information on mental health.
Samaritans – help those in distress who may be having suicidal thoughts. Samaritans prefer a minimum of one year commitment from volunteers. Training and support are provided.
Work shadowing
Traditionally many people arrange a couple of days following a doctor through personal connections – think you don't have any? You could try writing to, and/or visiting local GP surgeries, to ask if you could shadow a doctor or perhaps a nurse. You should supply a CV and covering letter demonstrating your interest in medicine as a career.
If that is not getting you results, try:
Alumni contacts – see if your university or former school has an alumni office who can arrange to connect you with an alumnus.
University careers service – sometimes alumni careers networking is arranged through the university careers service – ask if they can help you with a contact.
NB work-shadowing alone will not be enough for a Graduate Entry to Medicine application. You will need long-term and hands-on caring experience too.
Overseas
A number of gap-year type organisations can offer hands-on medical experience or work in orphanages – a real eye-opener but it can be expensive. You can look in the 'community development' opportunities of the established general gap year organisations such as i-to-i or BUNAC. Alternatively for some very medicine-oriented opportunities see:
NB people often have variable experiences with gap-year organisations. I recommend googling for reviews before making a payment.
Good luck!
Posted by Helen Curry in : Uncategorized , add a comment
****Be aware this content is over two years old****
Just a reminder that the Graduate Talent Pool internship matching website is now open for business.
Having had a quick look around the internship listings, it looks like there is a good number of opportunities available in London. Sectors covered range from Insurance to the Environment, Logistics to Finance, Advertising to Construction, so there should be something for everyone. Many of the internships I viewed were paid, but not all – it tends to vary by sector.
The site is definitely worth a look, and it might be a good idea to get your application in first as publicity surrounding the scheme may mean the positions receive a lot of applications. I hope more businesses will be encouraged to participate.
Posted by Helen Curry in : Uncategorized , add a comment
****Be aware this content is over two years old****
We are noticing some increase in university careers services being approached by employers offering unpaid internships. It is a point of concern with our careers advisers, as although the work experience can be valuable, how many students can afford to work for nothing?  The internships available to you may depend on where your family is based (if you can only afford to live at home), what contacts you have, and how much time you can afford to spare.
Be aware that the minimum wage laws do apply to internships. The only circumstances when they don't are:
placements arranged as part of your course
work for registered charities
work-shadowing (that does not involve structured work or contractual arrangements)
If you are worried about the prospect of taking an internship rather than a graduate job, do make an appointment to speak to a careers adviser. They are not just there for career choice discussions and CV checks. They can help you find opportunities appropriate to your interests, explain your employment rights, and help you identify what you want to get from the internship to ensure it will progress your career.
I have found some useful blogs and websites addressing the difficulties of life as an intern, and fighting for the rights of interns to have genuine work experience and opportunities, rather than being just coffee-fetchers, photocopying assistants and envelope-stuffers (sound familiar?).
If you are looking for opportunities in politics, see w4mp for paid and unpaid roles working for MPs, advice and training courses.
And finally, if you are interested in media work, you should consider joining the Broadcasting Entertainment Cinematograph and Theatre Union (BECTU). Their student register is free for current students to sign-up. BECTU can offer advice on finding work experience and getting fair pay.
Posted by Helen Curry in : Law , 2comments
****Be aware this content is over two years old****
If you are considering a career in law, it is essential that you get work experience. You will need this both for applications to firms and chambers, and for your own benefit to make sure you are making the right choice (before you shell out for all that extra training…).
Today's tips relate to work experience you can get prior to applying for vacation schemes and mini-pupillages.
6 top tips for getting work experience
Use contacts in friends and family to get a week of work-shadowing.
If you don't have contacts (and many of us don't), try to get paid or un-paid work as an administrator or receptionist in a police station, court, high-street solicitors' firm, barristers' chambers, or legal body such as the Legal Services Commission. Even if you are photocopying and getting coffee, you will have the opportunity to observe how people work, how they spend their time, how they handle clients, what legal resources they use and ask pertinent questions. Try visiting in person with your CV.
Visit the courts – useful for both aspiring barristers and solicitors. Follow a case and you can talk about it in interview.
Join your university Law Society for access to talks and debates.
Check with your careers service to find out when legal firms are coming to talk on campus and have networking events. You might not feel confident at first, but if you keep on networking it does get easier! These conversational skills will help you sound professional and knowledgable when approaching firms in future.
Voluntary work is available in legal, civil rights and social justice areas. Search for it using Directgov – select voluntary work, and search in your area for Legal Aid & Justice (you are more likely to find long term opportunities than one-off events). Opportunities include prison befriender, witness support and Citizen's Advice Bureau work. See also Vinspired.com for opportunities tailored to 18-25 year olds, and try your university volunteering service or society.
Remember competition is very strong for legal careers:
And some say the recession is heightening this as well-qualified students who would have gone into finance, choose law instead as a 'safer' route to high salaries.
What are you going to do to ensure you stand out?
For more information see:
LawCareers.net and Launchpad to Law 2009 (pdf)