Posted by Andrew Falconer in : Uncategorized , add a comment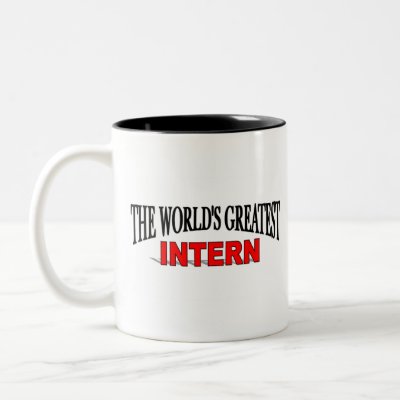 If you have had a Reading Week your parents may have had the opportunity to drop the word "internship" into a conversation. There can be a lot of pressure to get an internship but there is little doubt it can be a great experience.
So what's the secret to finding a good job after university? Work experience – and lots of it. From an employer's perspective, work experience develops those all-important team-working and communication skills and turns naïve students into well-rounded prospective employees.
Internships
Around the beginning of your second year you'll start to hear other students talking about finding internships for the following summer. If you haven't already started thinking about your future career, this conversation might make you feel that you're missing out and that this is a bandwagon on to which you should certainly be jumping.
Internships are work placement schemes offered by large organisations and companies primarily to penultimate year students. Typically they run during the summer vacation for between four and twelve weeks. Most commonly found in sectors such as IT and finance, they are usually well-structured and provide a diverse range of experiences.
In summer 2009 I attended a summer internship in Risk Management with Macquarie Bank. As getting internships in the financial sector is highly competitive I started applying in August last year. I discussed my applications with careers advisers and used the careers library to research specific companies. I also attended an assessment centre workshop which made me feel more confident about attending the real thing! The recruitment process is long but the careers service was able to help me from start to finish which I feel improved my chances of success significantly"

Carola Wiksten, Psychology undergraduate




Impress the boss
Companies use internships as a way of recruiting graduates for permanent positions when they leave university. In other words, if you succeed in impressing the boss during the summer, there's a good chance you'll be encouraged to apply for a full-time position the following year, and your application will probably be fast-tracked. At the same time, you'll get a feel for what the job really involves which will help you decide whether or not this is a field you'd like to work in permanently.
Watch those deadlines
Internships are advertised to students from October to February of your penultimate year. If you're interested in careers in finance, consulting or IT, it's important to meet application deadlines, so drop into the careers service early in the autumn term and pick up free copies of our employer directories.
Beat the competition
A word of warning: internships are extremely competitive, and the application process can be long and gruelling, involving application forms and several rounds of interviews. If you decide to pursue this path, start early, attend application-writing workshops in the careers service and get a careers adviser to check your application before you send it off: it can make all the difference!
A world of work experience
So far, so good. But what if you don't really know what you want to do, you're not successful in your internship application – or you just don't fancy working for a big faceless organisation? Internships get a great deal of publicity on campus largely because employers are very good at advertising them, but there are lots of other ways to find work experience.
Temporary talent
Registering with a recruitment agency to find temporary summer assignments (or "temping") can be an invaluable way of building skills and finding out what kind of work you prefer. Assignments tend to be flexible in terms of timing and location, so you could be working for an accountancy firm one day and an advertising agency the next.
The opportunities to experiment with different types of work and expand your network are endless, and you'll also have the advantage of being able to take off travelling whenever you want.
Finding opportunities
Formal internship schemes are advertised on employer websites. Your careers service should have graduate careers directories to take away (e.g. Times 100) and most of the companies in them will provide work experience and internship schemes. JobOnline is also a great source for a wide variety of internship and placement opportunities. If you have a particular career path in mind, it might be worth speaking to your careers service about more specialist sources – have a look on careerstagged.co.uk first.
A word of warning
The law requires, with few exceptions, employers to pay at least the minimum wage. Non-profit organisations and any work experience undertaken as a requirement of your course (i.e. sanctioned by an academic body) are exempt. In reality it is generally only the big internship schemes that provide pay. Certain sectors are notorious for no paying the minimum wage (or in some cases not even covering expenses) – marketing, advertising, PR, policy, the arts, political. I have seen some increase in the numbers of vacancies paying the minimum wage but the majority don't. It is not unusual to see multinational marketing corporations still not paying the legal minimum wage. The Careers Group requires all employers advertising vacancies with us, both on campus and online, to comply with the national minimum wage legisation.
Posted by Kirsti Burton in : The Careers Group Blogs , add a comment
Originally posted at QM Jobs Blog
If unrelenting coverage of the eurozone crisis and rising unemployment is driving you deeper under the duvet, take a moment to read the following good news which you won't find in the press:
Early signs indicate that employment rates amongst 2011 graduates rose slightly, particularly inLondon;
JobOnline, the student and graduate vacancy site from the University of London, currently holds a record number of vacancies (1,171 at time of writing).
Graduate training schemes with the big employers (the ones that market themselves heavily on campus) hire just 10% of graduates nationally. Most graduate jobs are with small or medium sized organisations where the competition for each job is far lower than you'll read about in the press;
High Fliers (which surveys these same big employers) reported that 50% are expanding their recruitment programmes in 2012;
And if you're expecting a 2:2 and worried this means your chances of getting a graduate job are over, you're wrong – read this excellent blog post to find out more…
So, with your sense of hope restored, here are 3 essential tactics for successful job-hunting!
Finding your first job can feel like a full-time job in itself – that's normal, job-hunting is really time-consuming: commit time to it and plan a schedule so you spend at least two hours a day making productive progress.
Be smart about where and how you look for vacancies. Don't just focus on graduate training schemes with the big employers (or you'll count out most of your job options!). Avoid unfocused internet searches. Get one-to-one advice from your careers service on networking and where to look for vacancies in your particular area. An effective approach usually includes all or most of the following:
weekly searches on the specialist vacancy sites for your area (you can find most of these sites listed here www.prospects.ac.uk/links/occupations);
weekly searches on JobOnline
targeted networking;
use of one or two recruitment agencies;
direct approaches to employers of interest (and regular checks on their websites);
a flexible approach (e.g. take an internship if it's in an area of interest).
If you need help with any of the above – planning your job hunt, finding vacancies, working out what sort of job would suit you, writing applications, practising interview skills – many careers services are open all summer.There are jobs out there…
Posted by Kirsti Burton in : Industry Focus, employability and skills , add a comment
Originally posted at QM Jobs Blog
We've looked into some of the facts behind the headlines about job market prospects for 2012. Here are a few points you may like to keep in mind as you seek employment or work experience.
Recent research
The Chartered Institute of Personnel and Development (CIPD) published a UK employment outlook in November 2011.  You might be surprised to know that despite the current economic situation, at least 60% of organisations represented definitely do intend to recruit over the coming months.
Take a look at the full report here.

So where are the jobs?
Graduate schemes continue to exist and are mainly (though not solely) run by large organisations, making up around 20% of graduate recruitment annually. Competition for places can be fierce. Pricewaterhouse Coopers (PwC) will get around 30,000 applications from graduates this year for a few hundred places.
Don't let this put you off applying. Do let it motivate you to put in an outstanding  application and have other options in your search strategy. Come and have a Quick Query session with Careers to discuss how. There is a trend for large companies to recruit from the pool of graduates they already know from internships and placements, so think about building your work experience and getting an internship too.
Graduate jobs are not just found in large companies offering graduate schemes. Over 20 million people are employed in the UK* in SMEs (Small to Medium sized Enterprises**). These organisations make up 99% of all UK businesses, yet these vacancies are often overlooked by graduates.  Often this is because these companies are not as visible on campus and can be harder to find.
How to include SMEs in your job and work experience search
SME opportunities are not advertised as widely as those with major corporations. They certainly exist, so your curiosity and research skills will help you find them. A great first step is to get to know who's doing what in your sector. Trade and industry publications (like The Economist, Marketing Week and The New Scientist etc) are really useful for undcovering companies, alongside talking to anyone you know in the industry.
To find out how to identify useful resources for finding unadvertised jobs including trade associations, directories and more, book a Quick Query session take a look at the Resources section of the Queen Mary Careers website.
Take a look too at the STEP programme at www.step.org.uk which links 'talented and ambitious graduates with project focussed placements' in the SME sector. Current roles advertised include Deputy Venue Logistics Managers for the 2012 Olympics.
*Source: HECSU report 2010
** SMEs are defined by the European Commission as having less than 250 employees and annual turnover under Euro 50 million.
Posted by Helen Curry in : Uncategorized , 5comments
**** Be aware this content is over two years old ****
Looking for a job in the environment sector? This list will point you towards some specialist websites and services for careers in Corporate Social Responsibility, sustainable energy, climate change, carbon, waste managment, research… and more.
Please note, The Careers Group, University of London is unable to guarantee the accuracy of content on third party websites. No responsibility will be taken by The Careers Group, University of London, for loss or damage, direct or consequential, resulting from the use of services or information provided by maintainers of these links. This list is not comprehensive. Inclusion does constitute a recommendation.
Recruitment Agencies
REC search for agencies recruiting in the environment sector near you.

The following agencies are specialists:
Press, Vacancy Bulletins and Jobsites
JobOnline – search under the job sector 'Natural resources and the environment' for vacancies and placements aimed at students and graduates.
Speculative enquiries
Of course not all jobs are advertised, and particularly if you are looking for entry-level work or placements, you could try targeted enquiries – here is a guide on using speculative letters and networking. You can find organisations to approach using directories such as these:
More…
To explore a wider range of resources and information, try browsing this Careers Tagged listing for environment.