Posted by annedelauzun in : Not for Profit, Third Sector, Voluntary work , add a comment
This terminology is used all the time in relation to the not-for-profit or 'third' sector, but the overlap between them can be confusing. Whether you're interested in working in this field or considering starting your own business, it's important to understand the differences.
So: Some charities can be social enterprises and vice versa BUT a community interest company cannot also be a charity.
Posted by Jeff Riley in : The Careers Group Blogs , add a comment
Originally posted at Getting into International Development
I did a talk recently for MA Politics and International Relations students at Queen Mary College, University of London about the value of international experience. I thought it would be helpful to summarise some of the issues I flagged up.
For many careers in the sector having international experience is incredibly valuable. You will learn things about a country or region by being there for a period that will provide a crucial supplement to your academic experience and that you wouldn't necessarily get from reading academic texts. It will help you build networks, improve your language skills and provide some great evidence of transferable skills such as resourcefulness, independence and initiative.
• STUDYING. Lots of colleges can arrange for students to spend time abroad through the European Union's 'Erasmus Programme.' These are exchange programmes organised with partner institutions abroad. At Queen Mary, for example, students from the School of Politics and International Relations can take a semester in France – though you will need reasonable French to take part. Other colleges and departments will have other placements available. As well as Erasmus there may be other ad hoc arrangements in place to facilitate international experience during an academic course. History students at Queen Mary, for example, have in the past spent time in colleges in the USA. There are also some courses that have international experience built-in. Some of these fall within an extension of the Erasmus model called 'Erasmus Mundus' programme. As with many EU funded programmes it could take a lifetime tracking them down and hurdling the various application processes. Here is one interesting example from the UK – a human rights Masters at Roehampton Another bold option is take the entire course overseas. I wrote a while ago about how one student had used an overseas Masters as a way of combining getting an academic qualification with country experience and field experience. While this example is from Uganda the increase in fees in the UK many students are now considering taking their masters elsewhere in Europe. In countries such as the Netherlands as well as other places courses may well be taught in English. Finally, for the past few years countries who have traditionally sent a lot of students to study in the UK are now encouraging traffic in the other direction. The Study India and Study China programmes run every year and provide a great chance to have short study visits to these countries to find out more about higher education there as part of a cultural programme.
• VOLUNTEERING. There are lots of organisations who will, for a fee, arrange some international work experience. Most typically this would be in developing countries with NGOs but there are also organisations who will facilitate commercial experience. Proceed with caution as some of the arrangement fees can be expensive. Also make sure the experience is going to provide the right level of challenge for you. If you already have some experience, for example with the programme offered by International Citizen Service (a consortium comprising six organisations providing volunteering experience for 18-25 year olds. The consortium includes VSO, Tear Fund, Progression, Restless Development, International Service and Raleigh International) you might be ready for a more customised placement which can be arranged with organisations like 2Way Development or Links For Change. Again proceed with caution because, while all the organisations I mention have a good track record, the sector as a whole can give rise to debate about the ethics of sending relatively inexperienced northern hemisphere volunteers to intervene in developing countries. Read more about the issues through a recent film called Mind The Gap
• EDUCATION – The demand for teachers of English remains high and an investment in a certificate in Teaching English as a Foreign Language can easily repay itself. Working as a TEFL teacher can help you get some practical experience of living and working internationally. The TEFL certificates offered by Cambridge or Trinity House through a wide network of schools in the UK and overseas are, however, only one way of gaining TEFL experience. Many organisations offer opportunities to get involved in classrooms without formal teaching qualifications. AIESEC, for example include education as one of its options
An organisation like VESL or Tenteleni sees its volunteers contributing to education in ways that support local, qualified teachers. A recent interview with VESL summed up how students fit in to the education picture – "The schools we work with really appreciate having volunteers from the UK to increase students confidence, help with pronunciation and give the students an opportunity to learn about UK culture. Our volunteers also help in other ways by running extracurricular classes such as sports events or helping out at local NGOs running additional English classes." . A very prestigious programme for teaching English is offered through the JET Programme which funds thousands of young people to work as Assistant Language Teachers in Japanese schools. The British Council also work in 14 countries and provide excellent opportunities to work as language assistants.
• INTERNSHIPS – These can't really be distinguished from volunteering. However, for our purposes in this blog we are defining internships as opportunities that provide a more individual experience with a more defined job description. Unlike volunteering opportunities there is rarely any funding available or even a support programme to help you fundraise. In this group we would place organisations such as think tanks, multilateral organisations such as the EU and the UN but also some commercial organisations. Good examples of international think tank internships include the Hague Centre for Strategic Studies and the International Crisis Group. United Nations internships happen all over the world but popular locations are Geneva, New York. Other branches of the UN such as UNICEF and UNHCR and the World Bank also offer internships. UNICEF India have an excellent internship every year http://www.unicef.org/india/media_8064.htm The European Union offer good quality (and paid!) internships, sometimes known as a stagiare. Some useful resources in previous articles in this blog here –
If you are looking for European opportunities – especially in Brussels then you must sign up for the Junior newsletter produced by Euro-Brussels.com There are also commercial organisations such as CRCC Asia which provide good quality business internships but they are very expensive (over £2.5k for a month internship and a month of intensive Mandarin). It is also possible to organise an international placement with businesses such as Proctor and Gamble who offer summer internships for UK students all over Western Europe. Of course you will have to be interested in a business career. Read about one student's experience here
• Further Resources – If you have been clicking on the links you will have started using these but to summarise
* Careers Tagged – Use search terms such as 'volunteering abroad'; 'working abroad' and 'international development'
* Careers Blogs – This blog, of course. Also the one written by Gemma Ludgate at King's College London has good stuff in general and some posts specifically covering international careers. Such as this recent one. Finally do take a look at The Year Abroad blog written by colleagues at UCL. Well worth scrolling through for useful links
* Facebook – Getting into International Development. Sign up for regular news about the sector
* International Futures – This site provides resources for students looking for international experience as well as for international students studying in the UK
Posted by Andrew Falconer in : Right side of the Law , add a comment
Guest blogger Nick Branch explores the issues:
In this challenging economic climate graduates are fighting it out for a limited number of jobs against ever more qualified rivals. Internships therefore stand out as a great way to boost a CV, adding much needed experience to academic qualifications.
Indeed, the modern popularity of internships was recently highlighted by a YouGov poll for the National Union of Students that showed that one in five young adults aged 18 to 24 had completed an internship, compared to just 2-3% of those aged over 40.
And yet internships are making the news at the moment for all the wrong reasons. This week MP Hazel Blears launched a Private Member's Bill in parliament to ban the advertising of long-term unpaid internships.
Many unpaid internships have previously been ruled unlawful by the courts because they contravene National Minimum Wage legislation. The new bill introduced by the Labour MP seeks to end the practice of advertising such posts, effectively outlawing them entirely.
Unpaid internships are seen to exploit budding young workers, who in many cases feel they have no choice but to work for free in order to boost their job prospects. They have also been criticised because they favour those from wealthier backgrounds who can afford to work for free for long periods, supported by their families or savings.
Unpaid internships are particularly prevalent in the 'in demand' industries including the media, finance, fashion, and ironically, politics.
At present though, there is no law against unpaid internships per se. Instead courts have tended to find that certain unpaid internship posts are in violation of National Minimum Wage law, because the interns are being asked to carry out a role that equates them to 'workers'. In these circumstances the courts have tended to award compensation equivalent to the amount the intern should have been paid.
Factors that are relevant in the determination of whether an internship post should be paid include the hours the intern is required to attend the place of work, the supervision they receive, the type of tasks they are being asked to complete and the value of those tasks to the business.
For an internship to be genuinely unpaid a court would expect the intern to be free to come and go as they please, to receive training and learning opportunities from staff, and to be performing tasks that do replace those ordinarily completed by paid employees.
There are some categories of internship that are legally unpaid, including volunteering for a charitable organisation, and completing one years work experience as part of a four year sandwich degree. Even then, many of these types of posts may well offer to pay expenses to ensure the intern is not completely out of pocket.
If you are considering an unpaid internship, then you should carefully consider whether you can afford to take the role on, and should seriously appraise whether it will add significant value to your CV. A few days work experience is one thing, but committing to working for months for nothing is a serious undertaking – is it really going to boost your CV?
If you are already in an unpaid internship, and you believe it is illegal, then consider taking independent legal advice from a Citizens Advice Bureau, or from an employment lawyer. It may be that simply notifying your employer of the situation may prompt them to consider the minimum hourly wage. If they refuse then you will have the option to leave, and you could speak to a lawyer about claiming earnings back through the courts, if the company refuses to remunerate you for your time.
Nick Branch received his LLB in 2004 from the University of the West of England, he then became a director of 2 businesses. Nick's areas of expertise involve employment, commercial and property law. To find more work from Nick or learn more about employment law and the different services employment lawyers could provide you, please visit Contact Law.
Posted by TCG Info in : CVs, Industry Focus, Interviews, Right side of the Law, Skills and Competencies, career profiles, employability and skills, networking , add a comment
We've had a busy year here at Develop your career. We've covered loads of career topics like internships, avoiding job scams, networking and, of course, CVs and applications.
If you're new to Develop your Career, or simply can't remember all the posts you've read in the last twelve months. Here are our top ten most popular posts of 2012
We're away for vacation now but will return with a new post on 3 January 2013. Do let us know if there are any topics you'd like us to cover in 2013.
Posted by Andrew Falconer in : Uncategorized , add a comment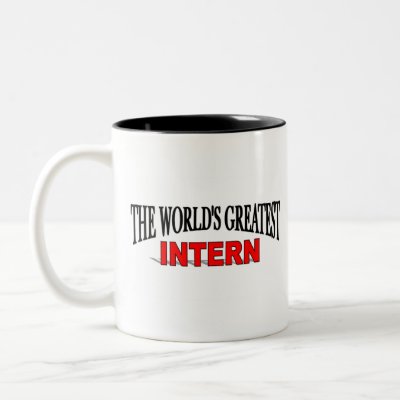 If you have had a Reading Week your parents may have had the opportunity to drop the word "internship" into a conversation. There can be a lot of pressure to get an internship but there is little doubt it can be a great experience.
So what's the secret to finding a good job after university? Work experience – and lots of it. From an employer's perspective, work experience develops those all-important team-working and communication skills and turns naïve students into well-rounded prospective employees.
Internships
Around the beginning of your second year you'll start to hear other students talking about finding internships for the following summer. If you haven't already started thinking about your future career, this conversation might make you feel that you're missing out and that this is a bandwagon on to which you should certainly be jumping.
Internships are work placement schemes offered by large organisations and companies primarily to penultimate year students. Typically they run during the summer vacation for between four and twelve weeks. Most commonly found in sectors such as IT and finance, they are usually well-structured and provide a diverse range of experiences.
In summer 2009 I attended a summer internship in Risk Management with Macquarie Bank. As getting internships in the financial sector is highly competitive I started applying in August last year. I discussed my applications with careers advisers and used the careers library to research specific companies. I also attended an assessment centre workshop which made me feel more confident about attending the real thing! The recruitment process is long but the careers service was able to help me from start to finish which I feel improved my chances of success significantly"

Carola Wiksten, Psychology undergraduate




Impress the boss
Companies use internships as a way of recruiting graduates for permanent positions when they leave university. In other words, if you succeed in impressing the boss during the summer, there's a good chance you'll be encouraged to apply for a full-time position the following year, and your application will probably be fast-tracked. At the same time, you'll get a feel for what the job really involves which will help you decide whether or not this is a field you'd like to work in permanently.
Watch those deadlines
Internships are advertised to students from October to February of your penultimate year. If you're interested in careers in finance, consulting or IT, it's important to meet application deadlines, so drop into the careers service early in the autumn term and pick up free copies of our employer directories.
Beat the competition
A word of warning: internships are extremely competitive, and the application process can be long and gruelling, involving application forms and several rounds of interviews. If you decide to pursue this path, start early, attend application-writing workshops in the careers service and get a careers adviser to check your application before you send it off: it can make all the difference!
A world of work experience
So far, so good. But what if you don't really know what you want to do, you're not successful in your internship application – or you just don't fancy working for a big faceless organisation? Internships get a great deal of publicity on campus largely because employers are very good at advertising them, but there are lots of other ways to find work experience.
Temporary talent
Registering with a recruitment agency to find temporary summer assignments (or "temping") can be an invaluable way of building skills and finding out what kind of work you prefer. Assignments tend to be flexible in terms of timing and location, so you could be working for an accountancy firm one day and an advertising agency the next.
The opportunities to experiment with different types of work and expand your network are endless, and you'll also have the advantage of being able to take off travelling whenever you want.
Finding opportunities
Formal internship schemes are advertised on employer websites. Your careers service should have graduate careers directories to take away (e.g. Times 100) and most of the companies in them will provide work experience and internship schemes. JobOnline is also a great source for a wide variety of internship and placement opportunities. If you have a particular career path in mind, it might be worth speaking to your careers service about more specialist sources – have a look on careerstagged.co.uk first.
A word of warning
The law requires, with few exceptions, employers to pay at least the minimum wage. Non-profit organisations and any work experience undertaken as a requirement of your course (i.e. sanctioned by an academic body) are exempt. In reality it is generally only the big internship schemes that provide pay. Certain sectors are notorious for no paying the minimum wage (or in some cases not even covering expenses) – marketing, advertising, PR, policy, the arts, political. I have seen some increase in the numbers of vacancies paying the minimum wage but the majority don't. It is not unusual to see multinational marketing corporations still not paying the legal minimum wage. The Careers Group requires all employers advertising vacancies with us, both on campus and online, to comply with the national minimum wage legisation.
Posted by Kirsti Burton in : Interviews, Publishing, The Careers Group Blogs, employability and skills , add a comment
Originally posted at QM Jobs Blog
Ok so I admit that writing a blog myself means I might be a bit biased on this subject, but I really do think that blogs can be good for your career. Really.
How I hear you ask?
Well, in a number of ways actually.
1) Write your own blog. Not only is this an excellent opportunity for you to develop your writing skills, but it is an immediate way of getting some additional skills and experience that you can mention on your CV.  Along with the obvious communication skills etc, it shows initiative, drive and commitment. Writing skills and experience is not only crucial for roles in journalism, marketing and PR. Whatever industry you want to enter, being able to write in a clear and concise way that is suitable for the intended audience is important.
2) Reading other blogs is a great way of keeping up to date with current trends and developments in the area of work you are looking to get in to. Due to the instant update nature of blogs, you can have the very latest information at your fingertips. Use this information at interview or on an application form to show your interest and enthusiasm for the industry. Make yourself stand out from the crowd by being able to show your commercial awareness and understanding of the market through having current knowledge and examples.
So if you are applying for a finance or management job, you may be asked your opinion on the recent budget announcement or the current economic climate. For a marketing or TV role you may be asked what your favourite marketing campaign or television programme is right now and why.
Mentioning to an interviewer that you follow relevent blogs is likely to make you stand out from the crowd, however be prepared to explain which ones you follow, why and what you have learned from them. The BBC alone has hundreds of different blogs, ranging from general news to science or the arts. The same applies with most newspapers too. Depending on your industry of interest, you could  choose to read a blog written by a particular journalist who reports on finance, business, politics or health for example. The opportunities are endless!
Commenting on other blogs can be a great part of networking online. As well as getting writing experience, you can build links with other writers. You can then use these contacts within your network to find out more about a particular job, how they got into the industry, what advice they would give to graduates looking for work experience and so on. You never know, if you play your cards right, they might even be able to help you gain further work experience, or even paid work.
Posted by The Careers Group News in : The Careers Group Blogs , 1 comment so far
Originally posted at News
The Step London Internship programme was launched just over a year ago and in these last twelve months has exceeded expectations with overwhelmingly positive feedback from both employers and interns. Over the last year the programme has filled 85 internships and there are currently vacancies online for summer and graduate internships.
Set up to fill a gap for graduates to get experience in quality paid positions, the programme provides structured opportunities where interns gain skills and contacts to benefit their future career. They also get an insight into a particular industry or sector.  The programme has now expanded to offer summer internships too, offering valuable work experience to students during vacation.
Those looking for an internship can find more information about the Step London Internship programme including case studies and current vacancies on our Information for Students & Graduates webpages.
Posted by Andrew Falconer in : Languages, Law, Marketing, Marketing, Advertising & PR, Media, advertising and PR, arts administration, career profiles, city jobs, civil service, diversity, employability and skills, entrepreneurship , add a comment
From creative CVs to interviewers wearing pjyamas, this blog has covered them all this year. When we write these posts we think about our target audience of University of London students, but are mindful that people all over the world access these pages and may need different things.
Many of the ideas for posts come from conversations with students. Issues such as being put off during a Skype interview because the interviewer was sitting on a bed in a hotel room wearing boxer shorts. Or navigating the graduate job market with a lower degree result than you were hoping for. Other posts come from campus workshops we facilitate, including my interest in LinkedIn and social media as a career development tool.
Whilst most of the (unpublished) comments are offering cheap viagra, instant Facebook fans or very personal cosmetic surgery, others have provided genuine debate on the issues. It's nice to get comments and to be able to respond to such queries.
So here is our Top Ten Top Posts of 2011 based on readership, with a bonus 11 and 12 thrown in as a holiday special. Have a great New Year!
Posted by Kirsti Burton in : Uncategorized , add a comment
Originally posted at QM Jobs Blog
GraduteOn is an internship programme that is run through the University of Chichester. The programme provides graduates with opportunities for paid internships  across West Sussex and neighbouring areas. These opportunities may range from short-term, expenses only internships within the charity sector to fully-paid internships, in the private and public sector, lasting several months.
GraduateOn offers the opportunity to people from any university who have graduated within the last 3 years to gain graduate-level work experience.  Applicants must be eligible to work in the UK.
For further information see www.graduateon.net
Posted by Kirsti Burton in : Global Careers , add a comment
Originally posted at QM Jobs Blog
Good with languages? Want an internship in Europe? If so then the Leonardo da Vinci programme may be the perfect thing for you to do this autumn.
What is it? – Fully funded internship in Europe – Choose between a 2week or 9week placement – Chance to work in Ireland, France, Portugal or Spain – Programme includes return flights, accommodation, health & travel insurance and more.
Placements available in: – Business Administration – Marketing and Sales – Travel and Tourism – Journalism and Reporting. Only 30 places left for September & October 2011 so apply now. Visit this link for more details.
If you are interested in working in Europe or worldwide, International JobOnline is our job board  for vacancies abroad. Find out about different opportunities and employers, and get ideas and inspiration for your global career.