Posted by Kirsti Burton in : Psychometric and Personality testing, Selection Process, The Careers Group Blogs , add a comment
Originally posted at QM Jobs Blog
Although they can sound a tad intimidating and mysterious, psychometric tests are just a way of measuring a person's skills, abilities and/or personality traits. Employers use them as part of their selection process, as a way of directly comparing potential candidates and assessing their ability to do the job. If you are applying for a graduate scheme or internship with a large employer, you can almost guarantee that you will be given some sort of test.
Tests are generally be divided into two types:
Ability – measuring numerical, verbal and/or diagrammatic reasoning.
Personality – probing how a person may behave in certain situations.
The sector that you're applying to will largely dictate the type of test you'll be asked to sit.  For example, jobs in finance or that involve dealing with numbers will require you to take a numerical test. On the other hand, a law firm may ask you to take a verbal reasoning test, to see how you interpret and respond to written information. These are generalisations though. Find out about the particular application process of the companies you are applying to by checking the recruitment webpages of their websites.
You could be asked to complete a test at any stage of the recruitment process, often as part of an assessment centre. This could be before or after being interviewed (or both). Some companies (typically in banking) may even require that candidates attain a minimum score in a numerical reasoning test before releasing their application form!
If you are invited to take a psychometric test then the best way to prepare is:
Practise. Mathematical puzzles and brain teasers are good ways to get used to the kind of logical and analytical thinking that the test will require. Make use of the puzzle section of all those free newspapers!
Practise. Your careersservice may have a subscription to one of the providers of these tests. Contact them to sign up for a mock online numerical and verbal reasoning test and receive feedback on your performance with tips on how to improve.
Practise. Careers Services also often  have a number of books about psychometric tests available to borrow, which include lots of practice questions. We also have lots of resources on Careers Tagged.
As you can see, there is no easy option. So before the demands of the Autumn term start piling up, start practising now to improve your score.
Posted by Andrew Falconer in : Psychometric and Personality testing, employability and skills , 1 comment so far
We recently posted about assessment centre. There are several exercises that candidates undertake.
E-Tray Exercises
E-tray exercises are timed and they are designed to test your ability for rational thinking under pressure. The usually consist of you receiving information about an issue and you having to determine an outcome. However you may not get all the information at once and, as the test progresses, information comes through faster and more urgently, making the decision making process harder.
You will usually be required to make some basic calculations, extract relevant data and make a judgement. However they often provide you with too much data and try to mislead you with irrelevant information. Some tests require you to formulate a response to a customer or managerial enquiry based only on the relevant information provided.
So what are they looking for? They will be wanting somebody who keeps to the brief and does what is required of them. You should be able to identify the key issues and then justify the decision you make using them. Employers want to see good quality structured writing with appropriate style, spelling and grammar.
E-tray exercises are changing. SHL, one of the leading providers of testing resources for recruiters, have devloped the Fast Track test which is currently being introduced by some employers. For example, Royal Bank of Scotland has adopted a new SHL test called Fast Track. This is a new type of e-tray exercise and a post about this will be published on this blog on Thursday.
You can improve your e-tray performance by using the UK Civil Service Faststream online sample test. Click here. The format of this test is very similar to other companies including the Big Four.
Fast-track
Assessment centres are changing. Some of the exercises that have been used for years are being replaced with newer versions. Companies like SHL and Morrisby have been developing new products to meet the changing needs of their clients, graduate recruiters.
One such product is the Fast Track Exercise currently being used by RBS. There isn't much information available about these exercises so I thought it would be useful to blog about them. There is limited information available on these test yet but you may want to book-mark the tag on Wikijobs and keep up to date.  Have a look at these candidate reviews of Fast Track tests.
Posted by Andrew Falconer in : Interviews, Psychometric and Personality testing, employability and skills , add a comment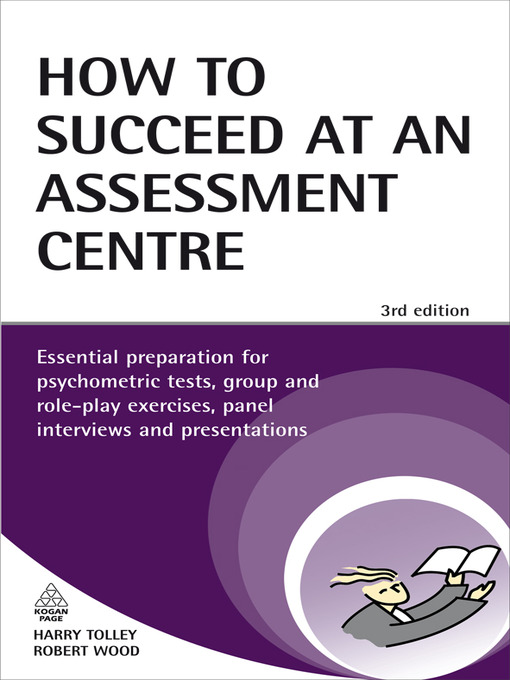 Assessment Centres are a typical part of the graduate recruitment process. Some students may not be aware of what they are and how they work and so can feel disadvantaged when attending one.
The typical application process for a Graduate Training Scheme would be: Online Application Form, Online Psychometric Tests, telephone interview, assessment centre, final interview followed by the job offer. As you can see it can be a lengthy process with each element being crucial to the overall application. Not all companies run this process and many will not include the telephone interview but rather have the first interview at the assessment centre.
Employers like assessment centres because they believe they can assess the practical skills required to do the job whilst giving candidates the opportunity to show their strengths. Employers believe assessment centres can help to remove bias in the selection process. Another benefit is that they can compare candidates with each other more easily.
The criteria you are assessed on should be the same core competencies that were covered when you applied for the job. Assessors will use a table to score you on each of those competencies. But they are also looking as you, how will you fit into their company, how capable are you of presenting a professional image to clients and external stakeholders?
You should attend the Assessment Centre wearing smart business attire – and that means well polished shoes too! Remember, you want to act professional so the employers can visualise you in their workplace.
So what happens at the Assessment Centre?
This really does depend on the company or organisation you are applying to. Most Assessment Centres take place in corporate offices or hotels and usually last a whole day, some may be over two days (e.g. some investment banks, JWT).  The centre is often the first time that the company sees you so it is essential to make the right impression. You will attend the centre with other candidates and that can be intimidating for some people. You should bear in mind that you may not be competing with the other candidates because they might be applying for slightly different roles or locations. Throughout the day the staff should make you feel at ease and you will have regular refreshments and usually lunch provided. Remember that whilst these breaks aren't assessed they do present the employers with an idea of how the candidate behaves so remember to be nice and sociable with staff and other candidates!
A good recent account of a candidate attending the Ernst & Young assessment centre can be found on Wikijob.
The centre will run several exercises and the staff will assess each candidate based on their performance. You may also be asked to do further psychometric tests – companies do this to verify your performance in the online tests.  Some employers will only re-run the psychometric tests on a selection of candidates as a sample of overall reliability.
Typical exercises include delivering presentations, business games, in-tray  (or e-tray) and group exercises. Over the next few posts we'll consider these. There are also lots of resources available to help.
Posted by Helen Curry in : Psychometric and Personality testing , 1 comment so far
****Be aware this content is over two years old****
|| Original post – 12/Aug/10 ||  Updated – 09/Feb/11 ||

Prepare for an assessment centre, or learn more about yourself and your abilities, by using these resources to try out graduate-level aptitude tests.
University of London careers services have now subscribed to an online testing service so students can practice numerical and verbal tests that will be just like the tests recruiters use, and get detailed feedback - get in touch with your careers service to request an account. The careers service may also run workshops, or appointments with a careers adviser where you can discuss your results and approaches to the tests.
Books
Your careers service library will have plenty of books where you can work through examples of specific kinds of tests - we have these in our collection if you are looking for recommendations. Recruiters will usually be happy to tell you exactly which kinds of tests you will be sitting – numerical and verbal reasoning are typical, but you might also get personality, diagrammatic, abstract reasoning or profession-related tests that are quite different.
Tip – check out the practice test supplied by the recruiter before doing too much practice, there is quite a bit of variability in difficulty level and current graduate tests can be at a more challenging level than some books.
Online tests
There are a lot of websites out there that offer practice psychometric tests, if you do decide to buy a product, as I mentioned before, check sample questions carefully first. The following is a slightly different version of the last list, this time with a focus on free tests supplied by graduate recruiters.
Disclaimer: Please use your own judgement and be especially wary of any service which asks you to pay! No responsibility will be taken by, the Unversity of London, or The Careers Group, for loss or damage, direct or consequential, resulting from the use of services or information provided by the maintainers of these links.
Multiple tests available
These suppliers are used by recruiters, so are an excellent first choice for preparation.
Also worth a look:
Numerical
Personality
Reasoning
e-Tray
Strengths
Ernst & Young – discover your strengths – useful if you are more interested in choosing your career than preparing for specific assessment centre tests
Let me know what you make of them, and leave a comment if you know of any more you recommend.